Spiritual Session
Inviting miracles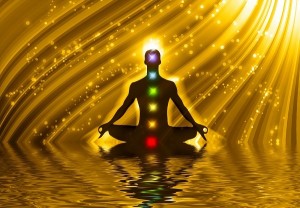 An Online Meeting
In 2007 my wife, Angie and I learned a spiritual technique that allowed us to access our own power from a teacher named Raven Majia.  As we practiced what we came to know as "session" we developed awareness, became happier, and cleared problems more quickly and easily than we ever imagined.  As a matter of fact, we wouldn't have the life we have now without this practice.  Our home, career, business, and our son, Magnus, all came into our lives because of this amazing technique.
Though the practice of "session" we learned a very valuable lesson; we are much more than what we think we are. Simply expressed, happiness is what we are. Once we realized it, trying to get happiness by manipulating the world around us began to fall away. In it's place miracles began to occur more and more frequently.
What is a miracle?  A surprising and welcome event that is not explicable by natural or scientific laws and is therefore considered to be the work of a divine agency. We have watched numerous miracles occur through the practice of "session". Have you ever experienced this phenomenon?
After practicing and experiencing the wonder of this gift we wanted to share it. In 2008 we started an online meeting place in which we led a small group of people from the U.S. and abroad to ask questions, work out problems, grow spiritually, meditate, and commune in the nature of the wisdom of the spiritual heart. This class became known as "Session", and everyone's life changed in many positive and miraculous ways. Read about that here.
Now you can join us.
Where? This class is online and you can attend from the comfort of wherever you find yourself provided you have a computer, smartphone, or tablet with a good signal.
Connect with meeting ID 833-995-6256
How? You can ask questions, work out problems, learn spiritual technique, invite miracles, advance your spiritual understanding, or just hang out and enjoy the vibe.  The class will be recorded so you can review it at your leisure.
When? COMING SOON…Every Sunday at 1:30 PM MST.  If you can't make the date, you can send me your questions prior to the event and/or just listen to the recording afterword.
Fee? Free for your 1st class so you can experience the positive vibe for yourself.  Then $10 per class or $30 monthly subscription.
---
Click below to buy a single Session…
---
Click below to buy a Session subscription.
---
See you at session!