Denver Medical Massage
Movement is life!
Do you have pain and restriction of movement that takes your life away?  You can have healing bodywork at Denver medical massage that will give your life back.
Do you suffer pain in one or more of these areas?
Back or hip pain?
Headaches or neck pain?
Shoulder or knee pain?
Or, maybe you have restriction in one or more of these areas?
Limited range in your arms, wrists, or ankles?
Can't walk without limping?
Limited range when you turn your head to either side?
Do you have one or more of these feelings?
Are you exhausted before the end of the day?
Do you feel like there's no hope for your situation?
Is your current therapist or physician is not able to take care of the issue?
How is Denver Medical Massage different?
I examine every person, including you, from a postural perspective in order to see what your body needs.  This way we can focus on your body's pain causes and not its painful effects.  This is where mainstream massage falls short.
First we will start to eliminate your pain so that your body may be more at ease and at peace.  Then we will focus on structural alignments which happen to cause the pain but may not necessarily be in a painful area of your body.
Working together in this way, you can receive what you want… to get out of pain.  It also gives you what you need… to have the cause of that pain addressed. 
All injuries, old or new, as well as all postural dysfunctions are healed successfully in this way of working together.  We are a team.
What qualifies Joshua to give you a healing massage?
I've had many wonderful teachers pour many hours of time, knowledge, and technique,  into my own healing.  I've suffered from trauma and stress, now I'll help you.
I'll use the proven methods that I have learned to address your pain and imbalances. You'll feel cared for, refreshed, and healed every visit.
For over 3 years I have operated at a 100% effective treatment level.  There is not one person that has not experienced full or partial recovery at Denver Medical Massage.
Can you identify these dysfunctions in your body?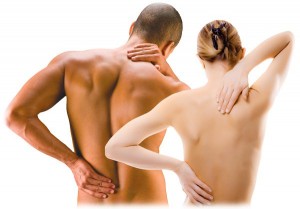 Muscle spasms – The muscle spasms in your body are like leaving all the lights on in the house all the time. They drain your energy.  Let your painful muscles stop firing and relax.  Feel at ease.
Trigger points – Do you have radiating / shooting pain that you can't seem to pinpoint?  Now you feel relief when it stops.
Postural imbalances – Do you have signs of cramped, hunched over posture, curved spine, and / or misaligned hips? Feel the lightness of the freedom of movement when your tissues are realigned.
Ischemia – Does your body's lack of blood flow slow your ability to heal and function due to spasms?  Feel the difference as your body heals faster, sleeps better, and is able to perform its miraculous functions more efficiently.
Toxicity – Can you imagine your body's overloaded lymph system?  Feel weakness and sickness fall away as your immune system functions better.
Injuries – Have you neglected yourself to the point that your nagging injury has been there so long you've grown to live with it?  Feel the wonderful release of that injury regardless of time.
Chronic Anxiety – Do you know that your nervous system may have a habituated fight or flight condition?  Feel yourself return to your playful and light-hearted state.
What are the details of your Denver Medical Massage?
Attend at my clinic or in certain cases an out call may be requested.
Depending on your condition you may be treated on a frequency from weekly to monthly.
Most injuries require weekly treatments in the beginning and then disperse as healing takes place.
Sessions are $86 per hour.  Insurance is not accepted.
You will be given a postural assessment to provide a road map for your recovery and identify the true causes of your pain.  Often the source of pain is not the cause.
Modalities used to restore your well-being include (but not limited to) injury techniques, structural bodywork, cranial sacral therapy, reiki, acupressure, E.F.T., hydrotherapy, and sports injury techniques.
"Joshua is extremely knowledgeable when it comes to correcting any muscular issue one may have. While it may not happen over night, with his help the problem area will be feeling relieved in just a few sessions. He'll tackle the underlying cause of the issue instead of the referral symptoms. I highly recommend Joshua and his business for any structural or muscular issues one may have." -Derek K.
Are you suffering from physical pain?  Do you feel hunched over, crunched up, or twisted?  You can be transformed.  Imagine a life of happiness and freedom.  Let's team up to restore your body's functionality.  Enjoy your life with the help of Denver Medical Massage.
Purchase your session now:
Schedule your appointment now: